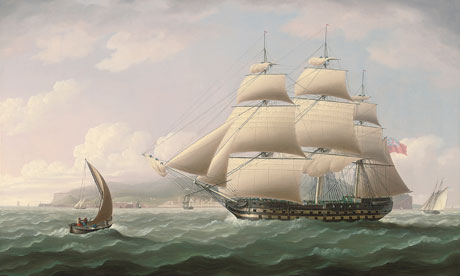 As we don't have any naturally spawned heirs of our own, (but plenty of graces), it has occurred to us that when we shuffle off this mortal coil, we might leave some pictures to a gallery which would find them of interest to their public, (such as for example the China Trade pictures). Sadly however, it would seem that one beneficiary of this largesse took it upon themselves to sell off the surplus art, without the owners' permission.
The story, and the picture, above of Thomas Butterworth's Dunira, are from the Guardian.
Which all seems a little ungracious. Nephews and neices can breathe a sigh of relief.
For now. (Well, they could if they knew, but they don't.)